フェスティバル告知チラシをお受け取りになった皆様へ
展示会の開催時間が11時~13時と掲載されておりますが、正しくは11時~17時です。
お詫びして訂正いたします。
For all customers who received a flier of Asian Recorder Festival 2013.
We regret to inform you that incorrect information regarding Exhibition has been placed on the flier.
From November 22 to 24, the Exhibition is scheduled as below:
- incorrect: 11:00 - 13:00
- correct: 11:00 - 17:00
We sincerely apologize for any inconvenience and would like to thank you for your understanding and cooperation.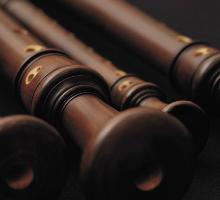 製作家による楽器展示 Exhibitors
製作家、メーカーが来ます!!!
・竹山木管楽器製作所 TAKEYAMA Recorder Workshop, Japan
・平尾リコーダー工房 Hirao Recorder Workshop, Japan
・J&Y リコーダー工房 J&Y Recorder Workshop, Korea
・グィード・M・クレミッシュ KLEMISCH WORKSHOP, Germany
・キュング Küng Recorder Manufacturer, Switzerland
・モーレンハウエル MOLLENHAUER Recorders, Germany
・ヨアヒム・ローマー ROHMER RECORDERS, Germany